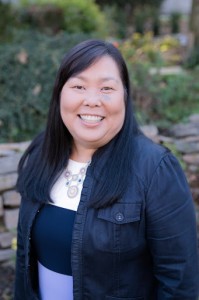 We recently observed Women's History Month in March. It's a time when we're reminded to celebrate the contributions and achievements of women throughout history and the present.
We've seen so many women make a difference, from Anne Frank to Maya Angelou to Rosa Parks. So many women continue to make a strong impact in the lives of their families, coworkers, friends, and employees. There are too many accomplishments to list here. And, in recent years, there's even been an increase in businesses owned by women! Let's hope that we continue to see these numbers rise.
Franchises are one of the options women have pursued, which is why Franchise500 by Entrepreneur recently featured "Top Influential Women in Franchising" in their "celebration of Women's History Month." While many accomplished women were in this article, we'd like to turn your attention to Danessa Itaya, President of Property Management Inc (PMI). We're so proud of Danessa for all she has achieved and for being featured in this great piece.
Danessa has been franchising for 28 years! She got her start with Service Brands International (SBI). This was when they "were just one brand (Molly Maid)."
In the beginning, she was an accounting assistant. She learned a lot about franchising and watched the company grow while she worked fervently there. She held various leadership roles, including Director of Accounting, Director of Operations, and VP of Operations. In addition to her corporate responsibilities, Danessa served as President and Co-Chair of Ms. Molly Foundation, a corporate-sponsored non-profit organization supporting victims of domestic violence. In 2013, she left Molly Maid to pursue an opportunity with a brand new franchise, Maid Right. This has since grown to over 40 master franchises. She has been very involved in developing and implementing marketing programs for franchises. She's a determined, educated, experienced, and hard-working person (and we're lucky to have her as the president of PMI).
Danessa encourages other women to jump into franchising and not wait to make their dream a reality. She says, "don't put it off until you have 'time'. Just do it now!" She recommends women to check out their "local Women Franchise Network (WFN) chapters, attend the IFA convention, join roundtables, support local female co-workers, and invite them to engage!" She doesn't want women to miss out on all of the opportunities to "lift each other and highlight so many amazing female leaders." She mentions further "opportunities for female leaders" in the write-up by Entrepreneur, which we suggest checking out. At PMI, we love seeing accomplishments like this, and Danessa has been a real asset to our company.
If you're not familiar with what we do at PMI, we provide expert property management services and solutions across four pillars. These include residential, commercial, association, and short-term rental management. We provide owners with service options that build value and are unmatched in the industry. We are also backed by an amazing brand promise which encompasses effective communication, honesty/integrity, accurate accounting, and availability of the management team. Our property managers consistently deliver unparalleled support and service.
While we can provide great service to the many property investors, landlords, and HOA boards we partner with, we also offer an amazing franchising opportunity. It's no problem, even if you're new to the property management industry. We have a great business model that provides the ability to grow within our four pillars. You'd be a great fit if you're already an experienced property manager. You gain access to exceptional training and support when you convert your existing property management business to a PMI franchise. We provide the resources, systems, and national recognition of an established brand, creating new revenue streams to help you grow your business and expand your portfolio in ways you never could before.
Franchising is a great avenue for increasing your revenue. You have the opportunity to become your own boss while adopting a proven business model with growth potential. Like Danessa said, "don't wait." If you've been dreaming of expanding your horizons and stepping into something great, we recommend learning more about our franchising opportunity. Visit our website to learn more: https://propertymanagementinc.com/pmi-galveston-bay
We're so proud of Danessa and all she has accomplished! We hope you too celebrate all of your achievements, large and small. And, don't forget to honor all of the amazing women in your life. Even if it's no longer Women's History Month, we shouldn't forget the importance that these women bring to our lives and the United States.